The Briar and the Rose lyrics
Niamh Parsons
I fell asleep down by the stream
And there I had the strangest dream
And down by Brennan's Glenn there grows
A briar and a rose
There's a tree in the forest and I don't know where
I built a nest out of your hair
And climbing up into the air
A briar and a rose
Well I don't know how long it's been
But I was born in Brennan's Glenn
And near the end of spring there grows
The briar and the rose
I picked the rose one early morn
I pricked my finger on a thorn
It had grown so close, it's winding wove
The briar around the rose
I tried to tear them both apart
I felt a bullet through my heart
And all dressed up in springs and clothes
The briar and the rose
And when I'm buried in my grave
Tell me so I may know
Your tears may fall to make love grow
The Briar and the rose
And when I'm buried and in my grave
Tell me so I may know
Your tears may fall to make love grow
The Briar and the rose
Song Details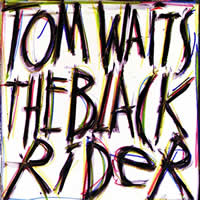 Author: Tom Waits - Born Thomas Alan Waits on Dec 7, 1949 in Pomona, California, US - an American singer songwriter, composer, and actor. His father was of Irish-Scottish descent and his mother from Norwegian ancestry. The Briar and the Rose was featured on his 1993 album,The Black Rider with songs written for the 1990 play of the same name which was directed by Robert Wilson and co-written by William S. Burroughs. The play is based on the German folktale Der Freischütz which translates to The Marksman.
Brief: The narrator falls asleep by the stream and has the dream about his love which is symbolized with the imagery of a briar and a rose - the love between man and woman.
Category: Love Song - not an Irish Song in the true sense of the word, but it has been adopted by many Irish artists due to its Celtic flavour along with its reference to Brennan's Glen.
References:
Brennan's Glenn - Killarney, Co. Kerry - SW Republic of Ireland
briar - a prickly plant or shrub

Niamh Parsons: Born in Dublin, Ireland, Niamh is a singer of traditional and contemporary Irish Music. She began her professional career in Belfast in 1990 after joining her husband Dee with the band Loose Connections. Since then she has toured throughout Europe and the USA with the band as well as the traditional group Arcady, along with Dublin guitarist Graham Dunne who provides the backing harmony for this song... more.
Covers: Tom Waits, Coda, The Cottars, Fay Hield, Nutshell, Kathleen Grace, Coreen Scott, Twa Folk, Once, The Muses, The Granary Girls...
Album: Loosen Up (July 1, 1997)