Come Back To Erin lyrics
Phil Regan
Please Note:
The video only incudes 2 verses and a chorus.
Come back to Erin, Mavourneen, Mavourneen;
Come back, Aroon, to the land of my birth:
Come with the shamrocks and Spring-time Mavourneen,
And its Killarney shall ring with our mirth.
Sure, when we lent ye to beautiful England,
Little we thought of the lone winter days,
Little we thought of the hush of the star shine
Over the mountain, the bluffs and the brays!
Chorus.
Come back to Erin, Mavourneen, Mavourneen,
Come back again to the land of thy birth...
Come back to Erin, Mavourneen, Mavourneen,
And its Killarney shall ring with our mirth.
Over the green sea, Mavourneen, Mavourneen,
Long shone the white sail that bore thee away;
Riding the white waves that fair Summer morn in',
Just like a May-flow'r a-float on the bay.
O, but my heart sank when clouds came between us,
Like a grey curtain the rain falling down,
Hid from my sad eyes the path o'er the ocean
Far, far away where my Colleen had flown.
Chorus
O may the angels, O wakin' and sleepin'
Watch o'er my bird in the land far away;
And it's my pray'rs will consign to their keepin'
Care o' my jewel by night and by day.
When by the fireside I watch the bright embers,
Then all my heart flies to England And thee,
Cravin' to know if my darlin' remembers,
Or if her thoughts may be crossin' to me.
Chorus
Song Details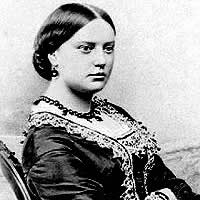 Writer: Charlotte Arlington Barnard - 1866. She was an English poet and composer of ballads and hymns who chose to write many of her popular songs under the pseudonym of Claribel. She was born on Dec 23, 1830 in Louth, Lancashire, and died from typhoid fever on Jan 30, 1869 in Dover (aged 38).
Other Notable Works: Janet's Choice, I Cannot Sing The Old Songs, Five o'clock in the morning, Strangers Yet, You and I, Take back the heart.
Brief: The singer's sweetheart has left Killarney for England and he is left longing in her absence. 
References:
Erin - Irish word for Ireland.
Mavourneen - my darling.
Aroon - darling
Bluff - cliff with a broad face
Bray - hill
May-flow'r (May Flower) - various plants that bloom in May.
Colleen - Irish woman or girl
Killarney - a town in County Kerry, in the south west of Ireland.
Category: Folk Song
Phil Regan (1906-1996): American actor and singer who had a number of jobs before undertaking a career of entertainment. These included driving a team of horses, a boatman, a court clerk, an oil company clerk, and a policeman... more
Covers: John McCormack, Maureen O'Hara, Fiddler's Green, Melody Greenwood, Bing Crosby, Robert White.
Album: Original Irish Tenors: The Legendary Voices Of Celtic Song.