Ned Of The Hill lyrics
Cathie Ryan
Dark is the evening, silent the hour
Oh who is that minstrel by yonder lone tower?
Whose heart is so tenderly touching with skill?
Oh who could it be but young Ned of the hill?
Who sings, "Lady love, will you come with me now?
Come and live out with me under the bough
I'll pillow your head where the light fairies tread
If you will but wed with young Ned of the hill"
Young Ned of the hill has no castle, no hall
No bowman or spearman to come at his call
But one little archer of exquisite skill
Has shot a bright shaft for young Ned of the hill
It is hard to escape from this young lady's bower
For high is the castle and guarded the tower
But the mind knows the way where the heart holds the will
And Eileen is gone with young Ned of the hill
Song Details
Author/Composer: Samuel Lover.
Source: Walton's New Treasury of Irish Songs & Ballads 2 - published in 1966 (page 114)
Brief: Ned of the Hill sings at Eileen's bower asking that they marry though he has no wealth. Although her castle is guarded she escapes from the tower to be with him.
References:
bower - a woman's private chamber in a medieval castle
bough - tree branch
mayhap - perhaps
Category: Irish Love Song
Covers: Kate Rusby & Kathryn Roberts, The Pogues, The Tossers, The Fureys & Davey Arthur (Instrumental), Karen Mal, The Selkie Girls.
Album: Cathie Ryan (Feb 18, 1997)
Ned of the Hill by Connie Dover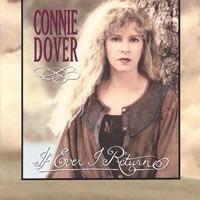 Note: There are several versions of the song. The version by Connie Dover, is about an aristocrat and outlaw called Edmund Ryan. The story line is a little more in-depth under similar circumstances with Ned constantly having to leave his loved one - seeking shelter from the law.
The song is also called Eamonn an Chnuic - Irish for Edmund (Ned) on the hill.
The Irish translations are included in brackets.
Cé hé sin amugh a bhfuil faobhar ar a ghuth
Ag réabadh mo dhorais dhúnta?
Mise Éamonn an chnoic atá báiste fuair fliuch
Ó shiorshiúl sléibhte is gleannta
[Oh, who is that outside with anger in his voice
Beating on my closed door?
I am Eamann of the hill, soaked through and wet
From constant walking of mountains and glens.]
Oh, who is without, that in anger they should
Keep beating my bolted door?
I am Ned of the hill, long weary and chill
From long trudging over marsh and moor.
My love, fond and true, what else could I do
But shield you from wind and from weather,
When the shot falls like hail, they us both shall assail,
And mayhap we will die together.
[Instrumental]
Through frost and through snow, tired and hunted I go,
In fear both of friend and of neighbour
My horses run wild, my acres untilled,
And all of it lost to my labour.
What grieves me far more than the loss of my store
Is there's no one would shield me from danger,
So my fate it must be to bid farewell to thee,
And languish amid strangers.
A chumainn's a shearc, rachaimidne seal
Fá choillte na measa gcumhra
Mar a bhfaighimid an breac, 'S an lon ar a nead
An fhia 'gus an poc ag búireach

Na h-éiníní binne, ar ghéigíní a' seinm
Is an cuaichín ar bharr an úir ghlais
Go brách ní thiocaidh
An bás inár ngoire, I lár na coille cumhra
[My darling, my beloved,
We will go off together for a while
To forests of fragrant fruit trees,
And the blackbird in his nest,
The deer and the buck calling,

Sweet little birds singing on branches,
And the little cuckoo on top of the green yew tree;
Forever, forever, death will not come near us
In the middle of our fragrant forest.]