That's An Irish Lullaby lyrics
John Gary
Over in Killarney,
Many years ago,
My mother sang a song to me
In tones so sweet and low.
Just a simple little ditty,
In her good old Irish way,
And I'd give the world if she could sing
That song to me this day.
Too-ra-loo-ra-loo-ral,
Too-ra-loo-ra-li,
Too-ra-loo-ra-loo-ral,
Hush, now don't you cry!
Too-ra-loo-ra-loo-ral,
Too-ra-loo-ra-li,
Too-ra-loo-ra-loo-ral,
That's an Irish lullaby.
Oft, in dreams I wander
To that cot again,
I feel her arms a huggin' me
As when she held me then.
And I hear her voice a hummin' to me
As in days of yore,
When she used to rock me fast asleep
Outside the cabin door.;
Too-ra-loo-ra-loo-ral,
Too-ra-loo-ra-li,
Too-ra-loo-ra-loo-ral,
Hush, now don't you cry!
Too-ra-loo-ra-loo-ral,
Too-ra-loo-ra-li,
Too-ra-loo-ra-loo-ral,
That's an Irish lullaby
Song Details
Brief: That's An Irish Lullaby, (also known as Too-ra-loo-ra-loo-ral), was written by John Royce Shannon in 1913. He was more commonly known as J.R. Shannon. He was born James Royce (1881-1946) in Adrian, Michigan, and became a noted actor as well as a music composer and lyricist in the 'Tin Pan Alley' era. It was when he began composing music and writing lyrics that he decided to add Shannon to his name.

He had his own theatre company and spent considerable time touring throughout the US and Europe. 'That's An Irish Lullaby' was his most famous composition. It was written for the musical production Shameen Dhu, and was staged in New York in 1914. In 1944, it became even more popular when Bing Crosby sang it in the musical comedy drama, Going My Way... learn more
Category: Irish Folk Song
Covers: The Dubliners, Pat Costello, Ruby Murray, Hugo Duncan, Bing Crosby, Daniel O'Donnell, Ann Breen, Sarah Moore.
John Gary (1932 - 1998)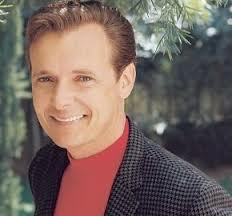 John Gary was born in New York City on November 29th, 1932. His 'hey day' as a soulful singer and T.V. star was in the 1960's. His rendition of Danny Boy revealed his amazing three-octave range and ensured his popular appeal.
In the early years he auditioned for talent shows and was awarded a scholarship as a boy soprano. In his pre-teens, he toured the south of the US with Conservatory pianist Frank Pursley. He sang for tips and worked as a waiter, doorman, and was on staff at a local radio station, all whilst attending high school.
As a teenage he was represented by his stepfather and made regular radio and stage appearances with some of the stars of the times. His voice changed at about seventeen and he subsequently decided on a career in the marine corp. It was while singing in the military choir that John found his voice again. His voice had become a tenor with the flexibility of a baritone.
Post-marine days became all about the music. He appeared regularly on T.V., radio and stage right across the country. He recorded about 45 albums with various recording companies over the next thirty years.
John had his own syndicated T.V. show in the 1970's, which ran for approximately three years. John also sang in many stage productions throughout his career and sang with many symphonies in concerts and convention centres throughout the world.
Some of the more popular songs and albums he recorded include, A Little Bit of Heaven, The Nearness of You, Ireland's Greatest Hits, and Songs of Love and Romance. He received many awards and honours during his career.
Sadly, John Gary died of cancer in January 1998.
Album by John Gary - A Little Bit Of Heaven (Jan 01, 1965)
Bing Crosby version
I had to include Bing Crosby singing 'Thats an Irish Lullaby', as it is probably the most popular version ever! I didn't use this as the featured song as he starts with the chorus and only sings one verse.
Too-Ra-Loo-Ra-Loo-Ral by Bing Crosby is featured on the album A Centennial Anthology of His Decca Recordings (July 07, 2000)