The Taxi's Waiting lyrics
Finbar Furey ft. Aine Furey
The taxi's waiting right by the door
Take care on yourself now and mind how you go
Out there on the road, we'll meet again
Still wishing this day would never end
And one last toast before we're on our way
Beneath sun-filled skies with no room for rain
What a wonderful day to share with a friend
Still wishing this day would never end
Now mind yourself on your way home
And may peace shine down on your Partisan Road
Cos' nobody knows what the future may hold
Maybe one day we'll meet on Partisan Shore
And one last toast before we're on our way
Beneath sun-filled skies with no room for rain
What a wonderful day to share with a friend
Still wishing this day would never end
Instrumental...
If there's a place out there where time can be your friend
And the hardest thing to do is to crawl back into bed
Where there are no trains, no crazy motor-ways
And we don't have to worry that this day will never end
And one last toast before we're on our way
Beneath sun-filled skies with no room for rain
What a wonderful day to share with a friend
Still wishing this day would never end
Instrumental...
Song Details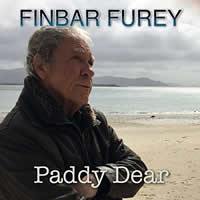 The Taxi's Waiting is a song by Irish folk musician Finbar Furey. Released in 1995, it's a poignant and emotional ballad that tells the story of a man reflecting on his life as he faces his impending death.
The lyrics are introspective, touching on themes of nostalgia, regret, and the passage of time. The narrator looks back on his experiences, relationships, and choices, and he contemplates the end of his journey.
The title of the song refers metaphorically to the idea that death is like a taxi waiting to take you to your final destination. The song captures a sense of acceptance and resignation, as well as a bittersweet awareness of the inevitable.