Green Grow The Rushes lyrics
Celtic Woman
There's naught but care on every hand
In every hour that passes O
What signifies the life of man
If it were not for the lassies O

Green grow the rushes O
Green grow the rushes O
The sweetest hours that e'er I spent
Are spent among the lassies O

The worldly race may riches chase
And riches still may fly them, O
And though at last they catch them fast
Their hearts can ne'er enjoy them, O

Green grow the rushes, O
Green grow the rushes, O
The sweetest hours that e'er I spent
Are spent among the lassies, O

The sweetest hours that e'er I spent
Are spent among the lassies, O

Green grow the rushes, O
Green grow the rushes, O
The sweetest hours that e'er I spent
Are spent among the lassies, O

Old nature swears the lovley dears
Her noblest work she classes, O
Her apprentice hand she tried on man
Then she made the lassies, O

Green grow the rushes, O
Green grow the rushes, O
The sweetest hours that e'er I spent
Are spent among the lassies, O

Green grow the rushes, O
Green grow the rushes, O
The sweetest hours that e'er I spent
Are spent among the lassies, O
Are spent among the lassies, O
Song Details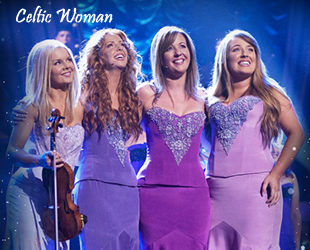 Lyrics: Robert Burns - Scottish poet and lyricist (25 Jan 1759 – 21 July 1796).
Earliest date of circulation: 1794 - also known as Green Grow The Rashes (title by Burns).
Brief: The happiest and most joyful times a man experiences in his life are those spent in the company of a woman or lassie. You can either travel the path of life motivated by power or money or travel a less stressful life following the strong impulses of nature.
References:
naught - nothing (variant of nought)
e'er - ever
ne'er - never
Category: Folk Song
Popular Recording Artists: Celtic Woman (featured), Cherish The Ladies, The Limeliters, Altan, Celtic Squall...
Green Grow The Rushes by Celtic Woman is featured on the DVD Believe (released Jan 24, 2012). The live concert DVD was filmed at The Fox Theatre in Atlanta, Georgia in Sept 2011.