The Last Rose of Summer lyrics
Celtic Woman
'Tis the last rose of summer
Left blooming alone
All her lovely companions
Are faded and gone
No flow'r of her kindred
No rose bud is nigh
To reflect back her blushes
And give sigh for sigh
I'll not leave thee thou lone one
To pine on the stem
Since the lovely are sleeping
Go sleep thou with them
Thus kindly I scatter
Thy leaves o'er the bed
Where thy mates of the garden
Lie scentless and dead
So soon may I follow
When friendships decay
And from love's shining circle
The gems drop away
When true hearts lie wither'd
And fond ones are flown
Oh! who would inhabit
This bleak world alone
This bleak world alone
Song Details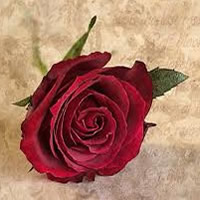 Author: Thomas Moore (1805)
Music: Arranged by John Stevenson.
Brief: The following is an excerpt from a comment made on YouTube in relation to the song:
What really gets me about this song is the premise behind it. They aren't just talking about a singular rose in an empty field. They're singing about an old woman, the last of her friends and family, about to succumb to her old age. She is the last rose in her summer of life, about to wilt and join her loved ones. That is true beauty and poetry.
Category: Irish Folk Song
Covers: Laura Wright, Renee Fleming, John McDermott, Charlotte Church, Chloe Agnew, Kenneth McKellar, Clannad...
Album: A New Journey (May 03, 2005)