May It Be lyrics
Enya
May it be an evening star
Shines down upon you
May it be when darkness falls
Your heart will be true
You walk a lonely road
Oh, how far you are from home
Mornie Utúlië (Darkness has come)
Believe and you will find your way
Mornie Alantië (Darkness has fallen)
A promise lives within you now
May it be the shadows call
Will fly away
May it be your journey on
To light the day
When the night is overcome
You may rise to find the sun
Mornie Utúlië (Darkness has come)
Believe and you will find your way
Mornie Alantië (Darkness has fallen)
A promise lives within you now
A promise lives within you now
Song Details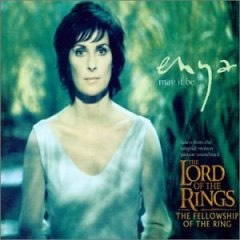 Music: Enya
Lyrics: Roma Ryan
Recorded: Aigle Studios, Dublin
Released: 2001 for the movie Lord Of The Rings: The Fellowship Of The Ring
Brief: May it be is about finding hope in the darkest of times and persevering through adversity. It beautifully epitomises the feeling of being lost but not losing hope, and the possibility of reaching out for an unseen future.
Genre: New Age, New Age, Adult Contemporary, Celtic, Irish
Covers: Enya (featured), Celtic Woman, Lisa Kelly, Hayley Westenra, Lex van Someren, Angelis, Sofia Källgren...
Album: The song by Enya is featured on the album - The Lord Of The Rings: The Fellowship Of The Ring (20 Nov, 2001)