O Come All Ye Faithful lyrics
Celtic Woman
O come all ye faithful
Joyful and triumphant
O come ye O come ye to Bethlehem
Come and behold him
Born the King of angels
O come let us adore him
O come let us adore him
O Come let us adore him
Christ the Lord
God of god, Light of light
Lo, He abhors not the Virgin's womb
Very God, Begotten not created
O, come let us adore Him
O, come let us adore Him
O, come let us adore Him
Christ the Lord
Sing, choirs of angels, sing in exultation
Sing all ye citizens of Heaven above
Glory to God in the highest
O, come let us adore Him
O, come let us adore Him
O, come let us adore Him
Christ the Lord
Yea, Lord, we greet Thee
Born this happy morning
Jesus, to Thee be glory given
Word of the Father now in flesh appearing
O, come let us adore Him
O, come let us adore Him
O, come let us adore Him
Christ the Lord
Song Details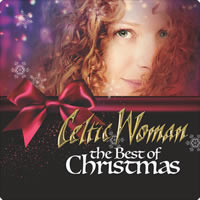 Christmas Carol: originally written in Latin as Adeste Fideles.
English Translation: Frederick Oakeley (1841) - English Catholic priest
Music & Lyrics: Attributed to various authors
Brief: The song invites all believers to come and adore the newborn Jesus in Bethlehem. The lyrics express joy, reverence, and a sense of wonder at the birth of Christ. The chorus, "O come, let us adore Him," is a central theme of the carol, encouraging all to worship the Christ child.