Anachie Gordon lyrics
Mary Black
Harking is bonnie and there lies my love
My heart lies on him, and will not remove
It will not remove, oh for all that I have done
Oh I never will forget me love Anachie
For Anachie Gordon he's bonnie and he's rough
He'd entice any woman that ever he saw
He'd entice any woman and so he has done me
Oh I never will forget me love Anachie
Down came her father and he's standing by the door
Saying Jeannie you're trying the tricks of a whore
You care nothing for a man who cares so very much for thee
You must marry Lord Saltoun and leave Anachie
For Anachie Gorden, he's barely but a man
Although he may be pretty but where are his lands?
Oh the Sultoun's lands are broad and his towers they run high
You must marry Lord Saltoun and leave Anachie
With Anachie Gordon I'd beg for my bread
And before I'll marry Saltoun it's gold to my head
With gold to my head and gowns fringed to the knee
And I'll die if I don't get me love Anachie
And you that are my parents to church you may me bring
But unto Lord Saltoun I'll never bear a song
To a son or a daughter, I'll never bow my knee
And I'll die if I don't get me love Anachie
Jeannie was married and from church she was brought home
And when she and her maidens so merry should have been
When she and her maidens so merry should have been
She went into her chambers she cried all alone
Come to bed now Jeannie me honey and my sweet
For to style you my mistress it would be so sweet
Be it mistress or Jeannie it's all the same to me
But in your bed Lord Saltoun I never will lie
And down came her father and he's spoken with renown
Saying you that are her maidens go loosen off her gowns
But she fell down to the floor so close down by his knee
Saying father look I'm dying for me love Anachie
The day Jeannie married was the day that Jeannie died
And the day that young Anachie came home on the tide
And down came her maidens all wringing of their hands
Saying oh it's been, alas you've spent so long on the sands
Oh so long on the sands, so long on the flood
They have married your Jeannie and now she lies dead
You that are her maidens go take me by the hand
And take me to the chamber that me love she lies in
And he's kissed her cold lips till his heart has turned to stone
And he's died in the chamber that his love she lies in
Song Details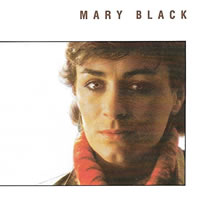 Words: Printed in Maidment's "North Countrie Garland" (1824) and in Buchan's "Ancient Ballads and Songs 2" (1828).
Tune: First printed in Bronson's "Traditional Tunes of the Child Ballads".
Brief: The following is an excerpt taken from Wikipedia: The song was originally a Scottish Folk song titled Lord Saltoun and Auchanachie.
Its heroine, Jeannie, is to be married off at the insistence of her father to a wealthy man, Lord Saltoun, but she is in love with Annachie Gordon, the subject of the song. The song chronicles her resistance to the marriage before she is eventually dragged to the church. Jeannie refuses to sleep in the same bed until her father comes down and tells her maid to undo her gown. Jeannie collapses at her father's feet and dies for love of Annachie. Annachie, having been away at sea, returns where Jeannie's distressed maidens tell him that Jeannie has been married in his absence and has now died of a broken heart. Annachie tells the maidens to take him to the chamber where Jeannie lies and then, having kissed her cold lips, also dies of a broken heart...wikipedia.org/wiki/Lord_Saltoun_and_Auchanachie
Category: Folk Song
Covers/Albums: Loreena McKennitt (Parallel Dreams), Clan Du (At The Foot Of The Mountain), Atwater~Donnelly (The Weaver's Bonny), Mary Sue Twohy (The Risk Involved), Arcanadh (Soundings), Christy Moore (Christy Moore and Friends), Sharon Shannon & Friends (Libertango),
Albums: Anachie Gordon by Mary Black is featured on the following albums: Mary Black, The Best Of Mary Black, Twenty-Five Years Twenty-Five Songs, The Best From Twenty Five Years, The Best Of Mary Black.