Only Our Rivers Run Free lyrics
Christy Moore
When apples still grow in November 
When Blossoms still bloom from each tree 
When leaves are still green in December 
It's then that our land will be free 
I wander her hills and valleys 
And still through my sorrow I see 
A land that has never known freedom 
Only her rivers run free 

I drink to the death of her manhood 
Those men who would rather have died 
Than to live in the cold chains of bondage 
To bring back their rights were denied 
Where are you now when we need you 
What burns where the flame used to be 
Are ye gone like the snows of last winter 
But only our rivers run free? 

How sweet is life but we're crying 
How mellow the wine that were dry 
How fragrant the rose but it's dying 
How gentle the wind but it sighs 
What good is in youth when it's aging 
What joy is in eyes that can't see 
When there's sorrow in sunshine and flowers 
And only our rivers run free
Song Details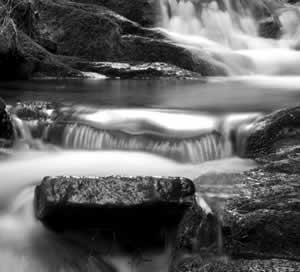 Words & Music: Mickey MacConnell
Date: 1973
Brief: Mickey MacConnell wrote the song at at the early age of eighteen. He was born in Bellanaleck in County Fermanagh, Northern Ireland, and has written many songs which have been influenced by the troubles in Northern Ireland, reflecting on the suffering endured on all sides.
Category: Political
Covers: Mary Black, The Kelly Family, The Davitts, Paddy Reilly, Tina Mulrooney, The LIffeysiders, Cu Chulainn, Freedom, The Irish Ramblers, Patsy Watchorn, and more popular versions by The Wolfe Tones and Christy Moore (featured).
Album by Christy Moore: Magic Nights.