Sean South lyrics
The Wolfe Tones
Sad are the homes 'round Garryowen
Since lost their giant pride
And the banshee cry links every vale
Along the Shannon side
That city of the ancient walls
Unbroken Treaty Stone, undying fame
Surrounds your name, Sean South of Garryowen
'Twas on a dreary New Year's Eve
As the shades of night came down
A lorry load of volunteers
Approached a border town
There were men from Dublin and from Cork
Fermanagh and Tyrone
And the leader was a Limerick man
Sean South from Garryowen
And as they moved along the street
Up to the barracks door
They scorned the danger they might face
Their fate that lay in store
They were fighting for old Ireland
To claim their very own
And the foremost of that gallant band
Was South from Garryowen
But the sergeant spied their daring plan
He spied them through the door
The Sten guns and the rifles
A hail of death did pour
And when that awful night was passed
Two men lay as cold as stone
There was one from near the border
And one from Garryowen
No more he will hear the seagull's cry
Over the murmuring Shannon tide
For he fell beneath a northern sky
Brave Hanlon by his side
They have gone to join that gallant band
Of Plunkett, Pearse and Tone
A martyr for Old Ireland
Sean South from Garryowen
Song Details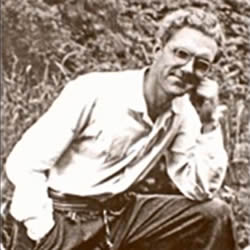 Lyricist: Sean Costelloe from County Limerick

Tune: same as another republican ballad called 'Roddy McCorley'

Brief: Here is an excerpt from Wikipedia:

On New Year's Day 1957, 14 IRA volunteers crossed the border into County Fermanagh to launch an attack on a joint RUC/B Specials barracks in Brookeborough. During the attack a number of volunteers were injured, two fatally. Fergal O'Hanlon and Seán South died of their wounds as they were making their escape. They were carried into an old sandstone barn by their comrades which was later demolished by a British army jeep. The stone from the barn was used to build a memorial at the site.
Born: Sean South - 1928 in Limerick, Ireland.
Died: 1st January, 1957 at Moane's Cross in Altawark townland near Cooneen, six miles from Brookeborough, in County Fermanagh, Northern Ireland
Allegiance: Irish Republican Army
Years Of Service: 1956-1957
Wars/Battles: The Border Campaign
References:
Garryowen - neighbourhood in Limerick, Ireland.
Treaty Stone - the stone on which the Treaty of Limerick was signed on the 3rd October, 1691. It ended the Williamite War in Ireland between the Jacobites and the supporters of William of Orange and concluded the Siege of Limerick.
Sten guns - a family of British submachine guns
RUC/B - Royal Ulster Constabulary
The song is also known as Sean South of Garryowen
Category: Irish Rebel Song
Covers: The Wolfe Tones (featured), Shilelagh Law, Flying Column, Irish Rebels, The Freemen, Terry O' Neill, Green Velvet, The Barley Boys, The Irish Ramblers...
Album by The Wolfe Tones - Let The People Sing (Jan 01, 1963)