You Raise Me Up lyrics
by Celtic Woman
When I am down and, oh my soul, so weary
When troubles come and my heart burdened be
Then I am still and wait here in the silence
Until you come and sit awhile with me
You raise me up so I can stand on mountains
You raise me up to walk on stormy seas
I am strong when I am on your shoulders
You raise me up to more than I can be
You raise me up so I can stand on mountains
You raise me up to walk on stormy seas
I am strong when I am on your shoulders
You raise me up to more than I can be
You raise me up so I can stand on mountains
You raise me up to walk on stormy seas
I am strong when I am on your shoulders
You raise me up to more than I can be
You raise me up so I can stand on mountains
You raise me up to walk on stormy seas
I am strong when I am on your shoulders
You raise me up to more than I can be
You raise me up to more than I can be
Song Details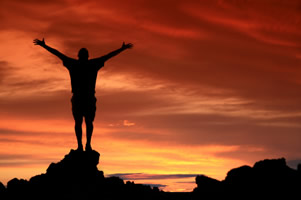 Music: Rolf Løvland from the band Secret Garden - originally composed as an instrumental piece.
Lyrics: Brendan Graham
Released: 26th March, 2002
Brief: Løvland first performed the song at his mother's funeral and noted its emotional impact on the gathering. Josh Groban popularized the song and it reached No. 1 on the US Billboard adult contemporary chart in early 2004... it remained there for 6 weeks.
Category: Inspirational
Covers: Secret Garden, Josh Groban, Westlife, Kenny G, Sheila Walsh, Daniel O'Donnell, Celtic Thunder, Celtic Woman (featured)...
🍏 You Raise Me Up from the album Celtic Woman (March 01, 2005).