Mary Black Song Lyrics
Irish Folk Songs
Mary Black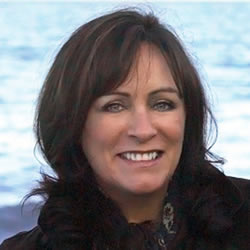 Songs

About Mary
Mary Black is an Irish Folk Singer who was born in Dublin in 1955. She started her musical journey at a young age, inspired by the traditional Irish culture surrounding her.
Born into a musical family, Mary was immersed in folk music from the start. Her father was a fiddle player, and her mother was a singer, providing a rich backdrop for her growing interest in music.
Her Early Life was filled with enchanting Gaelic tales and songs passed down through generations. She spent her childhood immersed in music, developing an innate appreciation for Celtic rhythms.
From performing at local pubs to being a part of the family band, Mary was exposed to a variety of musical experiences. These experiences allowed her to refine her skills and deepen her understanding of Irish music, which has greatly influenced her career as an acclaimed singer.
Musical Career
Mary first gained recognition in the late '70s when she joined the band General Humbert. Her solo career took flight in the '80s and '90s with her unique blend of Irish tradition and contemporary elements, making her one of the most revered folk singers in Ireland and beyond.
Her breakthrough album, 'No Frontiers', catapulted her into international stardom. She continued to captivate audiences with her alluring voice and heartfelt lyrics. Following her early success, she collaborated with countless legendary musicians and helped pioneer the Celtic music revival.
Legacy
Mary Black's influence on the Irish music scene is undeniable. She has left an indelible mark on the genre, showcasing the true essence of Irish folk music to the world. Her discography serves as an inspiring testament to her passion and dedication to her craft.
Later Life and Recognition
Even after her peak, Mary remained an active figure in the music industry. She received numerous awards for her contributions to folk music, including being inducted into the Irish Music Hall of Fame. She also ventured into television, hosting her own music show, 'Mary Black's Irish Myths and Legends', which further established her as a cultural icon.
Despite her extensive career, she has never lost touch with her roots. She consistently showcases her love for Irish culture and tradition in her music, which has resulted in a loyal following that spans generations.
In 2017, she embarked on her 'Last Call' tour, marking what she announced would be her final performances. However, her influence continues to resonate, highlighting the enduring impact of her remarkable musical journey.
Mary Black's legacy is not only in her music, but also in the impact she has had on the evolution of Irish folk music. Her innovation, passion, and commitment to her craft have paved the way for a new generation of Irish folk artists.
Through her songs, she has not only showcased the beauty of Irish music, but also the depth and diversity of Irish culture and story. She has succeeded in bringing Irish folk music to the global stage, inspiring countless others to explore and embrace this genre.
Her commitment to preserving and promoting her cultural heritage is an inspiration to many, and her influence will undoubtedly be felt for many years to come. Mary Black's journey and contributions to music serve as a powerful reminder of the transformative power of art and the everlasting impact of an artist's passion and dedication.