My Lagan Love lyrics
Celtic Woman
Where Lagan stream sings lullaby
There blows a lily fair
The twilight gleam is in her eye
The night is on her hair
And like a love-sick lenanshee
She has my heart in thrall
Nor life I owe, nor liberty
With love is lord of all
Her father sails a running-barge
'Twixt Leamh-beag and The Druim;
And on the lonely river-marge
She clears his hearth for him.
When she was only fairy-high
Her gentle mother died;
But dew-Love keeps her memory
Green on the Lagan side.
And sometimes when the beetle's horn
Hath lulled the eve to sleep
I steal unto her sheiling lorn
And thru the dooring peep.
There on the cricket's singing stone,
She stirs the bogwood fire,
And hums in sad sweet undertone
The song of heart's desire
Her welcome, like her love for me,
Is from her heart within:
Her warm kiss is felicity
That knows no taint of sin.
And, when I stir my foot to go,
'Tis leaving Love and light
To feel the wind of longing blow
From out the dark of night.
Song Details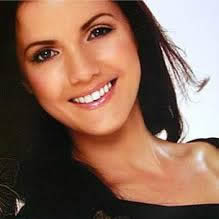 Lyricist: Joseph Campbell (1879–1944) - also known as Seosamh MacCathmhaoil and Joseph McCahill - written in 1904
Music: Traditional Air
Brief: A song about the beauty and power of love.
References:
Lagan - river that runs through Belfast
lagan: low-lying land in a hollow
lennan-shee (lenanshee) (Irish: leannán sí) - fairy mistress
in thrall - in bondage
Leamh-beag (Lambeg) - a village between Lisburn and Belfast
The Druim (Drum) - the site of a bridge across the river and the canal that was made beside it, which eventually diverged from the river and entered Lough Neagh.
sheiling - a shepherd's mountain hut.
lorn - abandoned
sheiling lorn - abandoned mountain hut
bogwood - wood that has been preserved in a peat bog.
felicity - bliss, great happiness
dooring - door / doorway
* the crickets mentioned in the song are a sign of good luck and their sound on the hearth a good omen.
* words in brackets are modern-day spellings.
Category: Irish Love Song
Covers: John McCormack (1910), Margaret Brady (1953), Emmet Spiceland (1968), Van Morrison and The Chieftains (1988), Charlotte Church(1998), Sinéad O'Connor (2002), Fionnuala Sherry (2010), Celtic Thunder (2011), Lisa Hannigan and The Chieftains (2012).
Album: Songs From The Heart... (Jan 22, 2010)