No Frontiers lyrics
The Corrs
If life is a river and your heart is a boat
And just like a water baby, baby born to float
And if life is a wild wind that blows way on high
And your heart is Amelia dying to fly
Heaven knows, no frontiers
And I've seen heaven in your eyes
And if life is a bar room in which we must wait
'Round the man with his fingers on the ivory gates
Where we sing until dawn of our fears and our fates
And we stack all the dead men in self addressed crates
In your eyes faint as the singing of a lark
That somehow this black night
Feels warmer for the spark
Warmer for the spark
To hold us 'til the day
When fear will lose its grip
And heaven has its ways
Heaven knows, no frontiers
And I've seen heaven in your eyes
If your life is a rough bed of brambles and nails
And your spirit's a slave to man's whips and man's jails
Where you thirst and you hunger for justice and right
And your heart is a pure flame of man's constant night
In your eyes faint as the singing of a lark
That somehow this black night
Feels warmer for the spark
Warmer for the spark
To hold us 'til the day
When fear will lose its grip
And heaven has its ways
And heaven has its ways
When all will harmonise
And you know what's in our hearts
The dream will realise
Heaven knows, no frontiers
And I've seen heaven in your eyes
Heaven knows, no frontiers
And I've seen heaven in your eyes
Song Details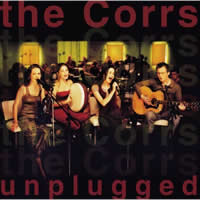 Words & Music: Jimmy MacCarthy - Irish singer songwriter born in 1953 from Macroom, County Cork, Ireland.
He is best known for his song writing with a number of popular titles recorded by Irish artists including Mary Black, Christy Moore, Maura O'Connell, Finbar Wright, The Corrs and Westlife.
Brief: The song is open to a great deal of interpretation. Life presents us with many challenges and fears and the author gives us a glimpse of a deep and meaningful relationship - when he looks into her eyes he sees a spark, a glimpse of hope where there is no fear, no boundaries and a feeling of warmth that no matter what obstacles each day may present, they can be overcome. Heaven has no frontiers, no obstacles, no fears... and he sees Heaven in her eyes.
Category: Celtic, Adult Alternative, Alternative Pop/Rock, Pop Rock