4 My Love lyrics
Sinead O'Connor
4 my love this night I have
Your baby in my belly
All my life I'll love you for
The life you've given me
So love no longer be frightened
I will never leave you
Sleep safe in the night now love
Sad dreams never come true
You'll always find that one who loves you
You'll always find that one who loves you
Oh my love your love 4 Ireland
Will not be in vain
"4 whomsoever God place
No man can take away"
So love no longer be violent
God's children deserve to
Sleep safe in the night now love
And have their dreams come true
Ah come back and find
That one who loves you
Ah climb back inside
The one who loves you
And feel what it's like
To love one who loves you
Ah come back and find the one...
Song Details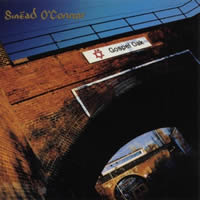 Writer: Sinéad O'Connor - Irish singer and musician
Recorded: 1997
EP Release: 3 June 1997
Producers: Sinéad O'Connor, John Reynolds, and Dónal Lunny
Music Styles: Alternative rock, folk rock
Brief: The song's lyrics describe the love of a mother for her unborn child, and the promise to always be there for them.
The album is named after the London neighbourhood of Gospel Oak where O'Connor was living at the time. The cover photograph shows the two brick skew arch bridges adjacent to Gospel Oak railway station in north London.