The Old Man lyrics
Finbar Furey
The tears have all been shed now
We've said our last goodbyes
His soul's been blessed
And he's laid to rest
It's now I feel alone
He was more than just a father
A teacher my best friend
He can still be heard
In the tunes we shared
When I play them on my own
As a boy he'd take me walking
By mountain field and stream
He'd show me things
Not known to kings
Still secret between him and me
Like the colors of the pheasant
As he rises in the dawn
And how to fish and make a wish
Beside a Holly Tree
Chorus:
No I never will forget him
He made me "what I am"
And he may be gone
Memories linger on (and on)
And I miss him... the old man
I thought he'd live forever
He seemed so big and strong
The minutes fly
And the years roll by
For a father and a son
And suddenly when it happened
There was so much left unsaid
No second chance
To tell him thanks
For everything he's done
Chorus:
No I never will forget him
He made me "what I am"
He may be gone
Memories linger on (and on)
And I miss him... the old man
Father... I sing this song for you (repeat)
Song Details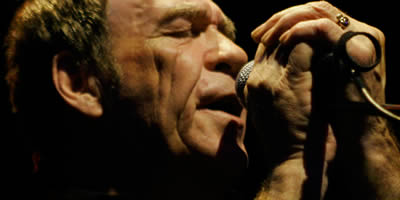 Music & Lyrics: Phil Coulter - Irish songwriter, musician and film producer
Brief: A song about a man who has lost his father and reminisces sadly and fondly of days gone by... and misses him desperately.
Category: Irish Folk Song
Finbar Furey: Born in Dublin, Ireland on September 28, 1946. A multi-talented folk singer and musician, he is best known for his time spent with his brothers in the band, The Fureys. Other associations include Davey Arthur and the Clancy Brothers. He plays a range of instruments incuding guitar, banjo and the Uilleann Pipes. His son Martin Furey followed in his father's footsteps and was a foundation member of the Irish Folk Band, The High Kings.
Covers: John McDermott, Celtic Thunder, The Fureys.
Album by Finbar Furey - Once When I was (May 15, 2011)