Liam Clancy Song Lyrics
The Clancy Brothers & Tommy Makem
Artists
Liam Clancy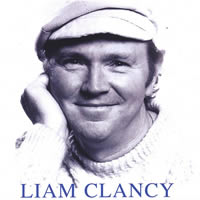 The Clancy Brothers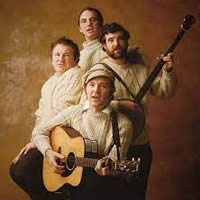 The Clancy Brothers & Tommy Makem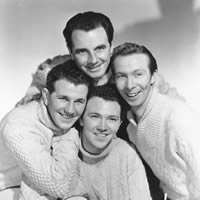 Makem & Clancy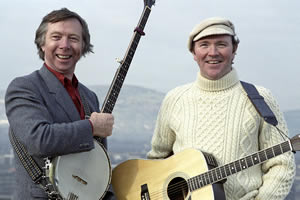 Liam Clancy Timeline
Born: County Tipperary 2nd September 1935 – died 4th December 2009.
As a young man he was interested in writing and performing and founded the local drama society. He produced, directed and starred in John Millington Synge's The Playboy of the Western World. He also performed at the renowned Gaiety Theatre in Dublin.
He began singing with his brothers Paddy and Tom Clancy at fund raising events for the Cherry Lane Theatre.
They started recording at Paddy's label in the late fifties. Liam sang and played guitar.
They performed live in cities across America. They performed at The Royal Albert Hall, Carnegie Hall and also performed live on The Ed Sullivan Show.
They enjoyed enormous success in both Ireland and USA.
When the band split up, Liam embarked on a solo career in Canada.
He performed on live TV - had a hit song with The Dutchman and anchored his own TV show in Calgary.
1975: Liam and Tommy Makem teamed up and performed together in numerous concerts and recorded several albums together until 1988.
1980's: Liam, Tommy Makem and the Original Clancy Brothers reunited for a reunion tour performing and recording albums.
1990: After the passing of his brother Tom Clancy, Liam began singing once again with various family members.
As he grew older, he continued his solo career working with 2 other musicians. He lived in Waterford and had a recording studio at his home.
2001: He published a memoir called The Mountain of The Woman.
2006: He was profiled in a documentary called The Legend of Liam Clancy by John Reynolds and Anna Rogers.
2007: The documentary won an award for best series at The Irish Film and TV Awards in Dublin.
May 2008: His final concert at The National Concert Hall
2009: A full-length biography was produced on Liam by Alan Galsenan - it went on to have a theatrical and DVD release in the UK.
2009: Released his final album titled The Wheels of Life.
2009: Liam Clancy died from Pulmonary Fibrosis on 4 December 2009, in Bon Secours Hospital in Cork, Ireland.