The Parting Glass lyrics
Liam Clancy
Oh all the money that e'er I see
I spent it in good company
And all the harm that e'er I've done
Alas, it was to none but me
And all I've done for want of wit
To memory now I can't recall
So fill to me the parting glass
Good night and joy be with you all
Oh all the comrades that e'er I had
They are sorry for my going away
And all the sweethearts that e'er I had
They would wish me one more day to stay
But since it falls unto my lot
That I should rise and you should not
I'll gently rise and I'll softly call
Good night and joy be with you all
Song Details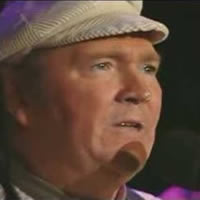 Composer & Lyricist: Traditional
Brief: A traditional Irish song often sung at the end of gatherings with friends. It was also a very popular parting song in Scotland before 'Auld Lang Syne' was written.
Liam Clancy died on the 4th December, 2009, and it was fitting that this song was sung at his graveside by family and friends as they bid their last farewell to one of the greatest Irish folk musicians of all time.
Category: Irish & Scottish Drinking Song
Covers: The Dubliners, Ryan's Fancy, The Pogues, Poxy Boggards, Sinead O'Connor, The Tossers, The High Kings, Cara Dillon, Loreena McKennit, Celtic Woman, Ed Sheeran and many others.
Album by Liam Clancy - Favourites 1 & 2 (Aug 24, 2005)