The Wild Rover lyrics
The Irish Rovers
I've been a wild rover for many the year
And I've spent all me money on whiskey and beer
But now I'm returning with gold in great store
And I swear I will play the wild rover no more
And it's No, Nay, never, 
No, nay never no more 
Will I play the wild rover,
No never no more
I went into an alehouse that I used to frequent
And I told the landlady me money was spent
I asked her for credit, but she answered me nay
Such a customer as you I can get any day
And it's No, Nay, never, 
No, nay never no more 
Will I play the wild rover,
No never no more
Then I took from me pocket, a handful of gold
And on the round table it glittered and rolled
Well the landlady smiled as she served me the best
What I told you before sure it was only in jest
And it's No, Nay, never, 
No, nay never no more 
Will I play the wild rover,
No never no more
I'll go back to my parents, confess what I've done
And I'll ask them to pardon their prodigal son
And, when they forgive me as oft times before
Then I swear I will play the wild rover no more
And it's No, Nay, never, 
No, nay never no more 
Will I play the wild rover,
No never no more
And it's No, Nay, never, 
No, nay never no more 
Will I play the wild rover,
No never no more
Song Details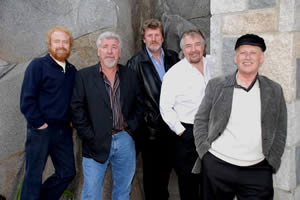 Writers: Traditional Irish
Brief: Considered by many to be a drinking song, it is about a young Irishman who has been away from home for many years, roving about earning his keep and spending a lot of money on whisky and beer.
He has come home to make peace with his parents, settle down and give up his wild roving days.
Upon returning to his former alehouse, he asks the landlady for some credit but she refuses to serve him till he shows her the gold he had earned during his roving days.
Category: Irish, folk, pop
Covers: Brobdingnagian Bards, Clancy Brothers and Tommy Makem, The Corries, Dropkick Murphys, Foster and Allen, The High Kings, The Irish Rovers (featured), Orthodox Celts, The Pogues, The Wolfe Tones, The Dubliners and many more.
Album: The Irish Rovers 50 Years - Vol. 1